Tons of cars need repairs after freezing rainstorm, auto shops say | News
EUGENE, Ore. — After freezing rain just before Christmas took its toll on vehicles, repair shops in Eugene are seeing a lot more action than usual and some drivers are going to have to sit tight for a while.
Dustin Caldwell, President & Owner of Old Dominion Collision Repair Center said, "Our phones have definitely been ringing. We are a busy shop already and so as I'm talking to a friend they're like 'oh boy it'd been nice if this ice storm had happened sooner.'"
Many drivers were involved in collisions as a result of the storm. During the night of the ice storm, more than 75 crashes were reported in the Eugene-Springfield area. Repairmen say most of the vehicles are in bad shape, and crashed because they were following too closely and couldn't stop in time. They expect to see vehicle owners coming in for quite some time.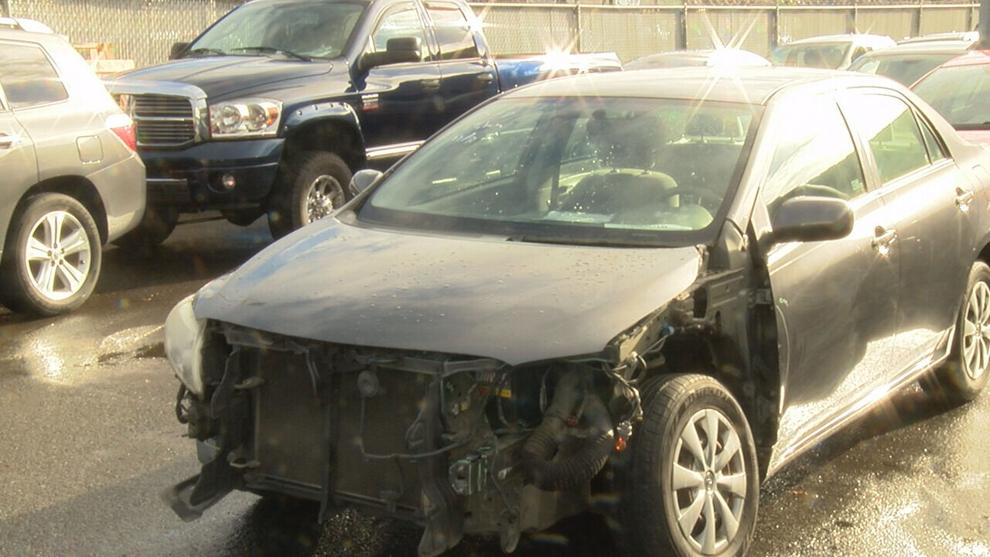 William Brobst, Owner of Sylvestre's Auto Body, said, "We have gotten a few new tow-ins since the ice storm but with Christmas time and all the other accidents that were out there we haven't gotten all of them towed in yet… I believe that our flow will pick up."
Shop owners say with the demand for car repairs being so high right now, they've had to start prioritizing certain cars over others. Experts say there are usually three types of customers.
Caldwell said, "Usually a storm like this, you see the people that come in that need it now, and then the people that realize 'okay I can wait a little bit longer,' and then you got the people that just need a little fender bender, no big deal, and then three months from now they'll come in and say I was in an ice storm there's just a little bit of damage."
On top of the high number of accidents caused by the recent storms, there is also trouble getting a hold of car parts. Many cars are hauled in with multiple collisions and auto shops say they are already overbooked months down the road. According to car shops the hardest parts to get hold of are usually electric. The supply chain issues are a call back to the COVID-19 pandemic, which is still affecting a number of sectors. 
"It's hit and miss for some cars. You would think those parts aren't available and you can get them the next day. Other cars come in and you think 'Oh boy,' and then you're waiting, and waiting, and waiting. So it's just kind of — there's no rhyme or reason to it," Caldwell said. "Those are probably the biggest challenges that we face like a head light or a tail light. Unfortunately those are the parts you have to have on a car to make it safe and legal."
Customers with gas powered cars may have an easier time getting their vehicles fixed. There are only a few shops in Oregon that can fix electric cars.
Caldwell said, "We consider ourselves the electric vehicle experts in town, because of Tesla it brought us a lot of training and expertise around electric vehicles. We are definitely seeing an uptick as more of those EVs, short for electric vehicle, are on the road."
Car repair shops in Eugene are asking drivers for their patience as they try to get through as many cars as possible. 
link